Interiors venture expands with design and installation business
Richard Grafton Interiors has joined forces with renowned interior installations contractor Andrew Freestone to launch a new joint venture firm called Grafton Freestone.
The new Harrogate-based venture will be jointly owned by Richard Grafton Interiors and Andrew Freestone (36). Freestone has built a reputation for high quality building, room design and installation contracting during a 16-year career with Helmsley-based bespoke staircase company Bisca and more recently heading his own businesses AMF Designs based in Leeds.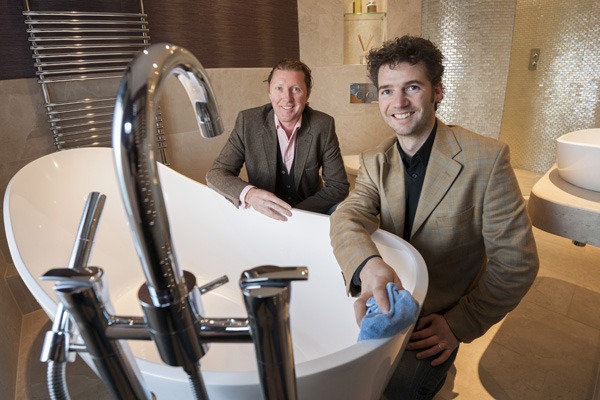 The move will see the new venture initially handle all bedroom, bathroom and wet room project installations for Richard Grafton Interiors. The firm will also deliver other architectural projects such as garden buildings, staircases and other bespoke architectural design projects. The new venture is the first of several planned JV deals to expand the services offered by Richard Grafton Interiors that has enjoyed a flying start since its launch in March 2012.
Richard Grafton said:

Ensuring we are able to manage projects to the best quality and value is easier when you have a stake in the delivery company, and we share Andrew?s passion for design, craftsmanship project management and service.

We are now able to offer a broader range of building and interiors projects from within our business all project managed by our own team, and we?re excited to have Grafton Freestone as an early complementary extension of our interiors brand.
Andrew Freestone added: